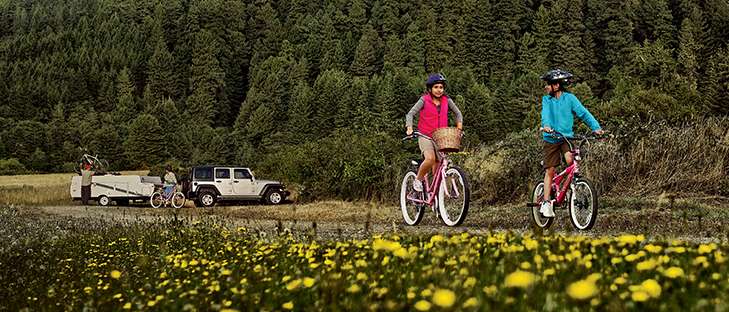 Exercise your right to stay fit
RVers are healthy, active travelers. With roomy basement storage, bring multiple bicycles and all the necessary gear to explore thrilling bike paths across the country. From urban routes to rugged mountain trails, the challenge is yours for the taking. After a day of riding, return to your base camp on wheels to shower, relax and prepare a meal to recharge.
With some RVs sleeping up to 10, grab the gang and head to the bike races with friends and never have to spring for a hotel.