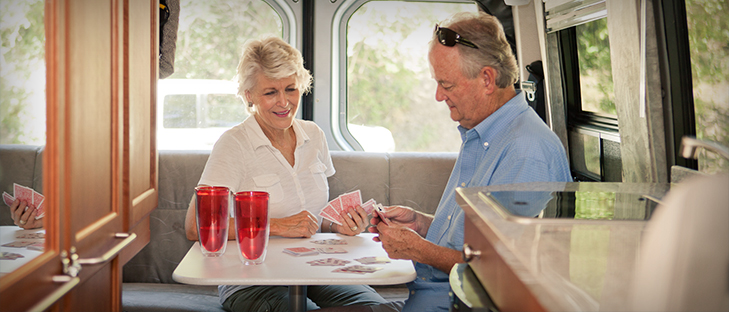 Make RV travel your gold standard
No more 9 to 5? Now's not the time to slow down. It's time to do the things you've had to put on hold. Now is the time to take charge and take extended vacations.
Travel at your pace. Explore, discover, relax, all while knowing you can end the day in your familiar home on wheels.
So, go ahead, bring the grandchildren, take the dog, enjoy your favorite hobbies and go wherever the road takes you.