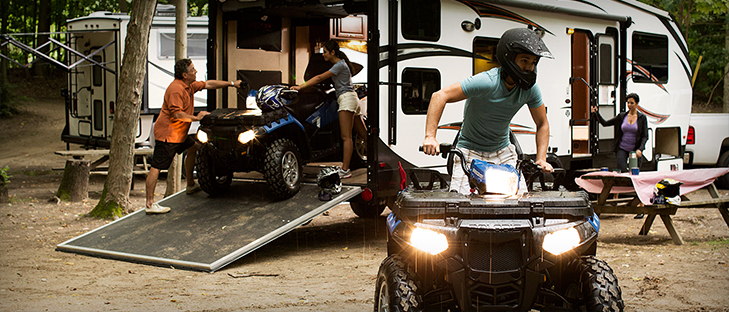 Your four-wheeler wants to get out more
Take your favorite motorized toys to the best places to ride. With built-in garages, the rear door of a SURV/toy hauler RV drops down to create a ramp. Motorcycles, ATVs and more roll in and out with ease, which means hello fun, good-bye boring weekends.
After a day of engine-revving speed, wash off the mud in your bathroom, cook up your favorite food in your kitchen, relax in your living room and fall asleep in your own bed.
In some RV models, the ramp converts to a patio so you can relax outside when the vehicles are unloaded. If you like four-wheeling adventures, you'll love the freedom of RV travel.